CE approved Surgical Equipment Manufactures Autoclavable Combination of drill and saw (ND-3011)
1.
our advantage:
1. There is no MOQ.
2. Timely delivery.
3. Provide a comprehensive after-sales service system.
4. 24 hours online professional team, at any time provide professional answers.
5. There are a number of patented technologies, and the quality is guaranteed.
6. Two years free power drill saw handpiece technical support and six months free accessory support.
2.Technical Data:
I: Model No. RJ87.
Ii: Charger voltage: AC220V/50Hz.
Iii: Speed: 500-800r/min(drilling).
Iv: Speed: 25000-40000r/min(milling).
V: Unit rise in temperature≤ 25° C.
Vi: Noise≤ 78dB.
Vii: Torque ≥ 10000gcm(drill).
Viii: Torque ≥ 200gcm(mill).
X: Output power≥ 50W.
Composition
:
I: Hand piece
Ii: Charger
Iii: Battery
Iv: Craniotomy drill components(different size can be choose)
V: Craniotomy drill(different size can be choose)
Vi: Craniotomy mill components(different size can be choose)
Vii: Craniotomy mill(different size can be choose)
Viii: Aluminium box
Ix: Sterilizing channel
Tecgnical Merits:
I: Conbinaton of drilling and milling.
Ii: Automatic stopping to ensure safety in operation.
Iii: Craniotomy mill with the speed over 40000rpm, rapid and high. Efficiency more suited to craniotomy operation in neurosurgery.
Iv: Packaged assembly and modified structure are easier to use and permit less operation time.
V: Ni-MH battery without memory enviroment friendly
Vi: Autoclavable.
3.Product display: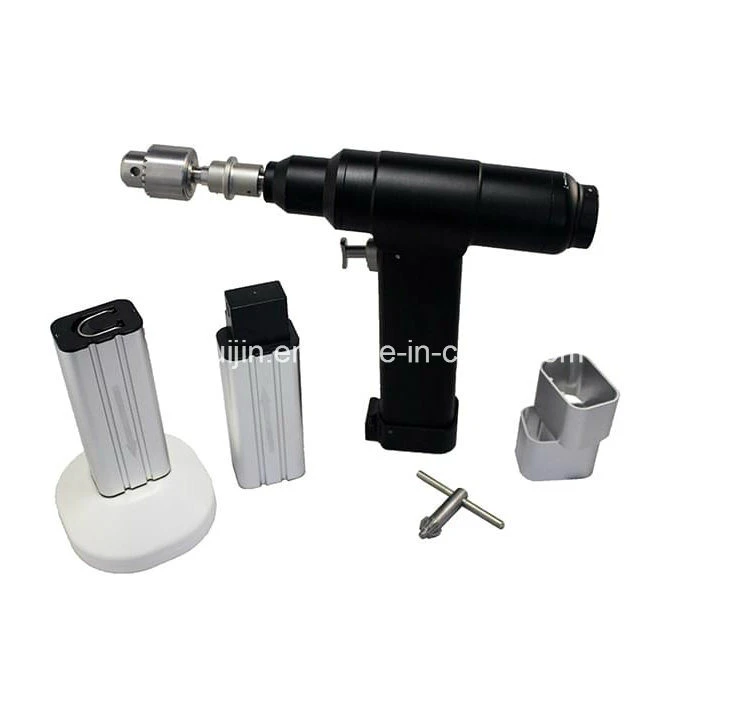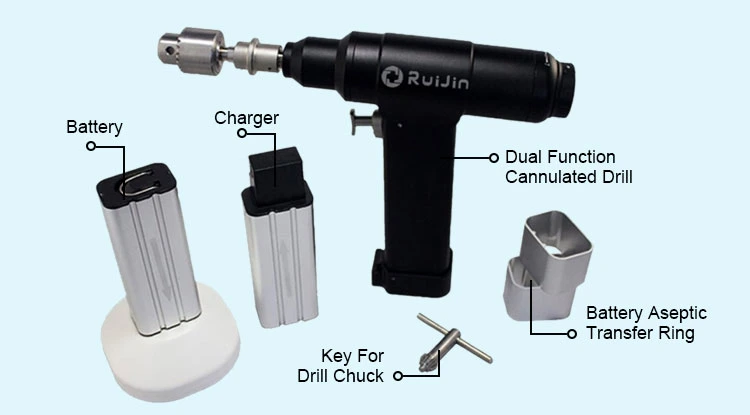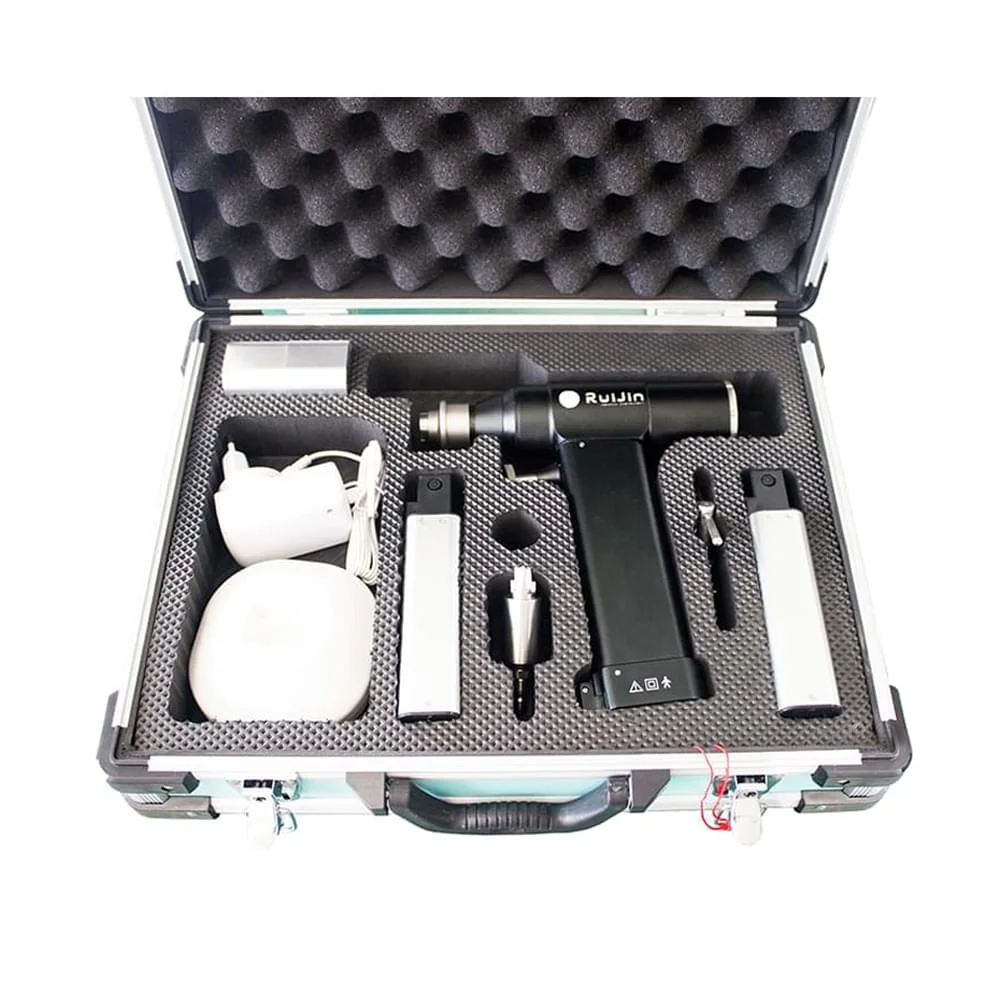 4. Certificate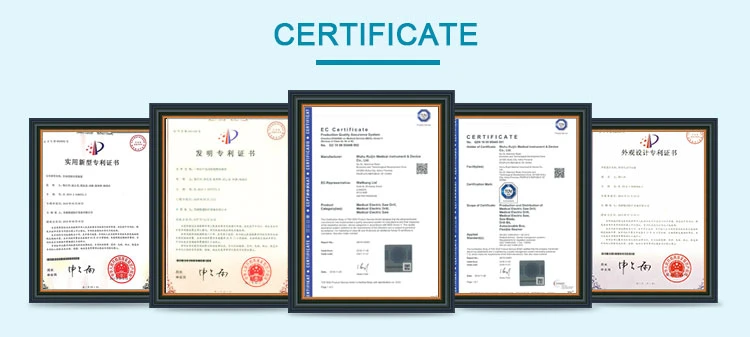 5. About Us
Wuhu Ruijin Medical Instrument & Device Co., Ltd.
Wuhu Ruijin Medical Instrument & Device Co., Ltd., established in
2007
and locates in Wuhu City, Anhui Province, China.The company covers an area of
15,000
square meters and has
110
employees.Our company also through
ISO13485,CE
certification and has the right to export, is one of the
top ten
professional production enterprises in China. We are a medical device manufacturer integrated with R&D, production and sales, focusing on medical drill series and micro medical electric drill series. Our main products include
medical bone drill, multi-functional cannulated drill, oscillating saw, reciprocating saw, and medical electric plaster saw, which can be used in many surgeries such as Trauma Surgery, Thoracic Surgery, Joint Operation and Veterinary Orthopedic Surgery, etc.
Our products sell well in more than 70 countries and regions in Asia, America, Middle East and Europe.
Visiting our website:
whruijin.en.made-in-china.com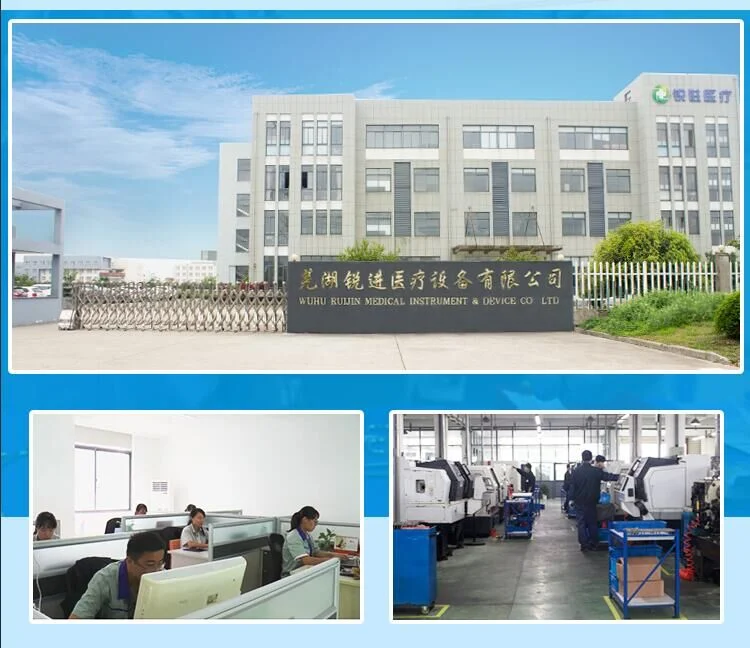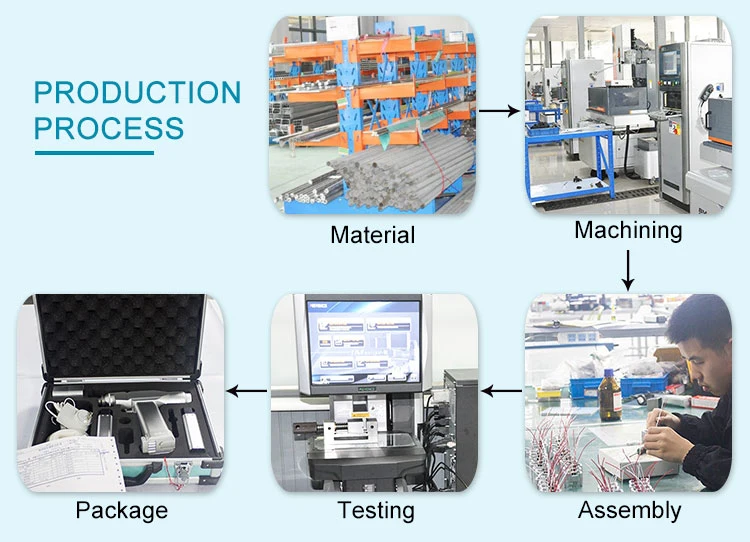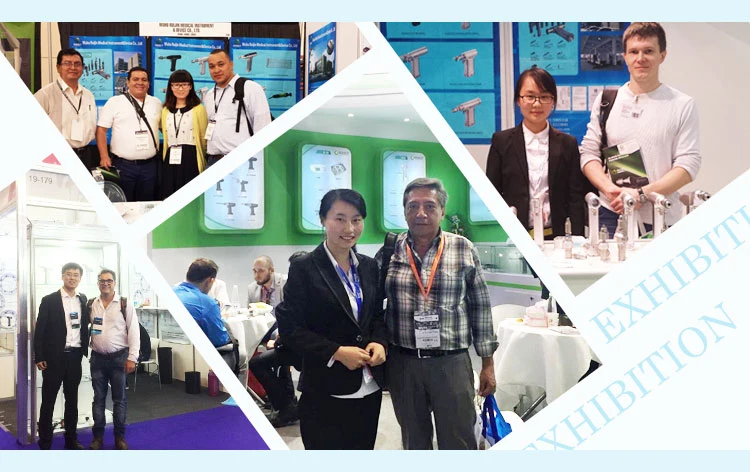 6. Payment & Delivery
Payment and package details
1) MOQ: 1 piece
2) Delivery time: Immediately after payment
3) Payment Terms: 100%T/T in advance or Western Union
4) Package: One set packed in aluminium box then in one carton
5) Weight 4.9kg with package
6) Size of aluminium box: 38cm*28cm*13cm
7) Size of carton: 41cm*32cm*15cm
Express description:
1, The express companies we cooperate with are DHL, fedex, EMS, ups and TNT
2, If you have a high requirement on the delivery time, you can choose DHL( It can be delivered safely to remote areas around the world )
3.If you consider the low freight and do not have high requirements on the delivery time, you can choose EMS.
4, Other express delivery can be considered,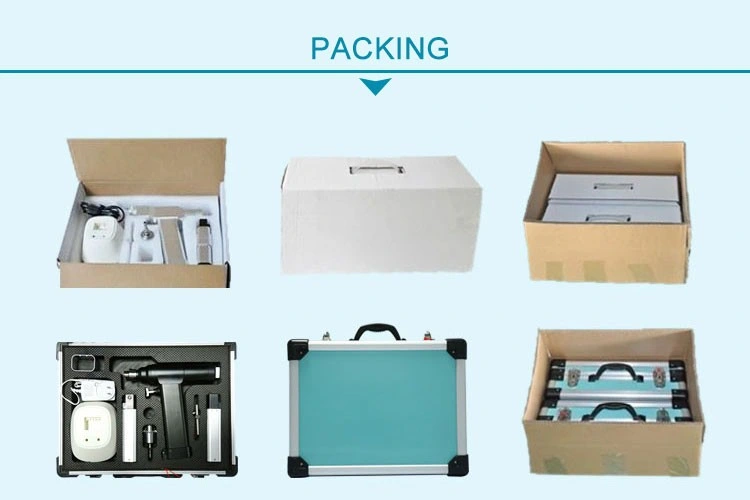 7.Ordering Process: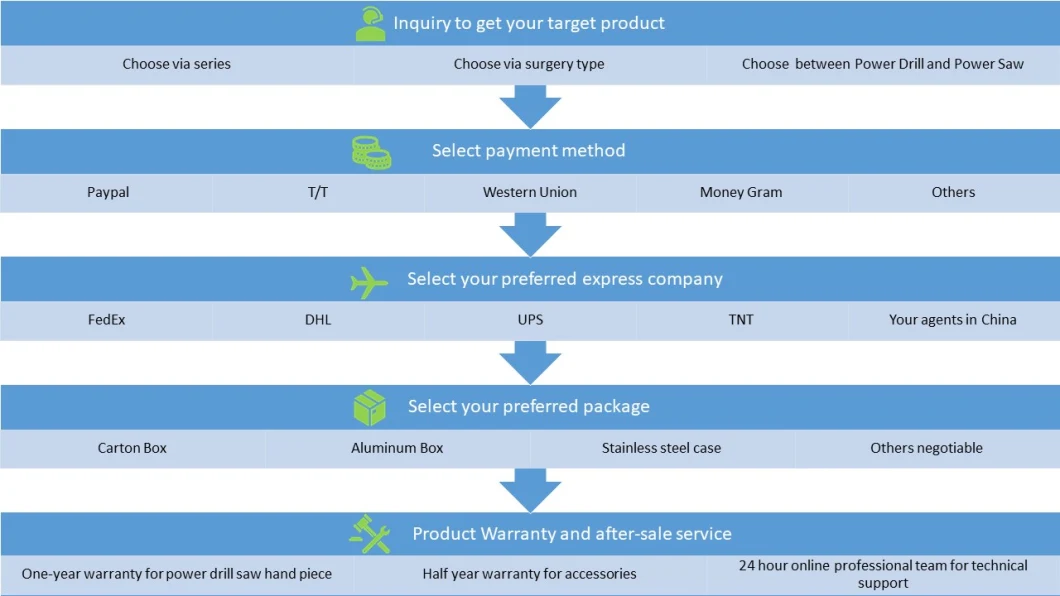 8. Attention & Notes:
1. The device is forbidden to be demolished by non-professionals. If any
problem, please contact with us for after sales service.

2. Our products are chargeable, it can match for electricity source 110V60Hz-220V/50Hz.
3. The battery needs to be taken out of the machine's mobile phone, otherwise a small automatic discharge will shorten the battery life.
4.The battery cannot be disinfected. The battery space should be dry after sterilization.
5. Saw blade, the drill bit is cleaned with a purifier and kept dry after operation
6. The sterilization temperature is lower than 135 degrees Celsius. If it exceeds 135 degrees Celsius, the motor will be damaged.
7.Professional manufacturer with 24 hours online service , warranty offered, CE marked.
9. CONTACT US:
Wbsite:
whruijin.en.made-in-china.com
Address:No. 33 Wanchun Road, Wuhu, Auhui,China. 241000