Crawler DTH Ground Water Well Drilling Rig 400m Air Drilling Machine Borehole Drill Tool
With over 20 years of experience designing and building state of the art geothermal drilling rigs and water well drilling rigs, ABT is the optimal choice for geothermal well drilling equipment and rigs. Our rigs are engineered specifically with the customer in mind: combining low maintenance, high dependability, and advanced high-pressure hydraulics systems means that our rigs are unsurpassed in the market today
With pride, we say that one of our key point is reliability. The normal life of ANBIT rigs is 35/40 years, with simple and appropriate maintenance and few spare parts.
By choosing ANBIT our customers make a lifetime investment and, thanks to high performances of the rig, this investment will be soon repaid, by a fast and problem-free everyday drilling work.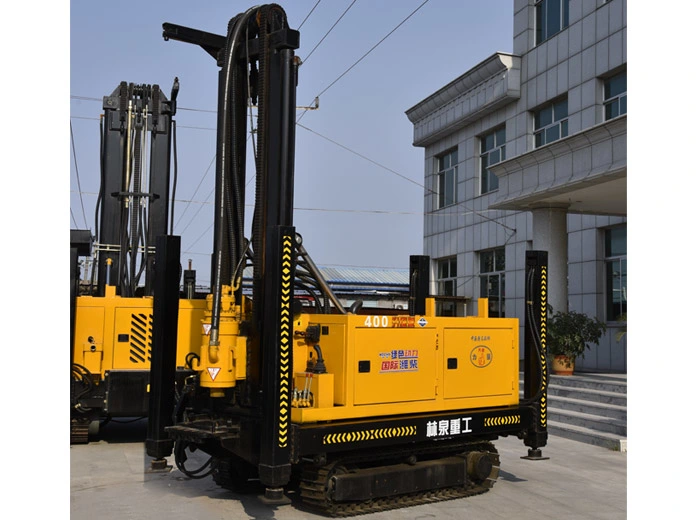 Product Description
ANBIT-400L is a light, efficient and versatile drilling and drilling equipment. The water well drilling machine adopts a four-wheeled trailer chassis, which will not damage the road and the transition is convenient and quick. It is mainly suitable for drilling small-aperture wells, geothermal air-conditioning holes and other wells, especially for water intake projects in mountainous and rock formations.
Specifications
Main Technical Specification
Application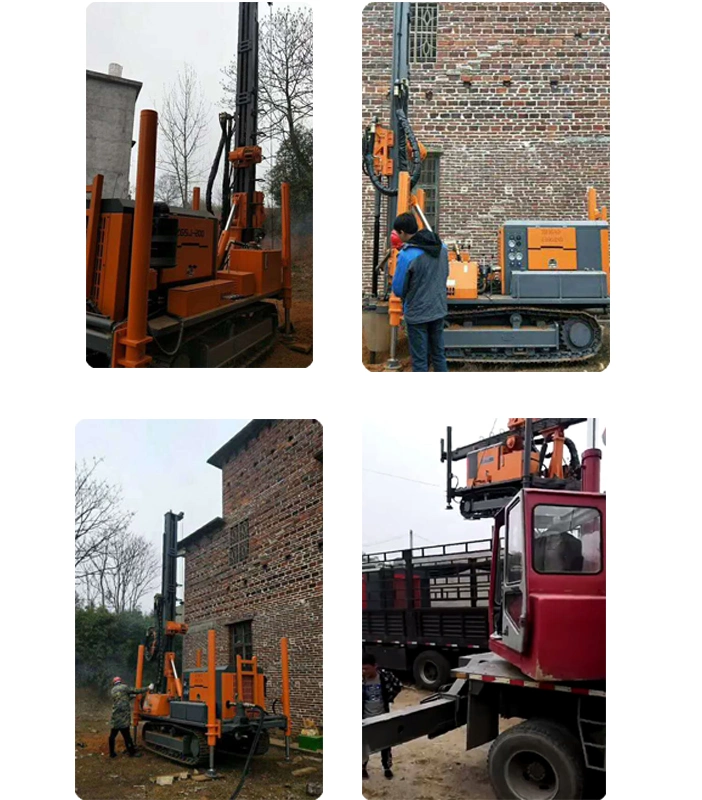 Company Information
ABT Drilling Equipment Co., Ltd. mainly provides holistic drilling solutions, serving the mining, stone crushing, water conservancy drilling industry, to help you solve the problem of drilling at high efficiency and low cost. We mainly provide mobile air compressors, drilling rigs, hammer, drill bit, crushers, underground water detector.We are your trustworthy partner.