Germany Motor Orthopedic Drill Battery Powered Orthopaedic Surgical Drill For Stryker Drill
Product picture: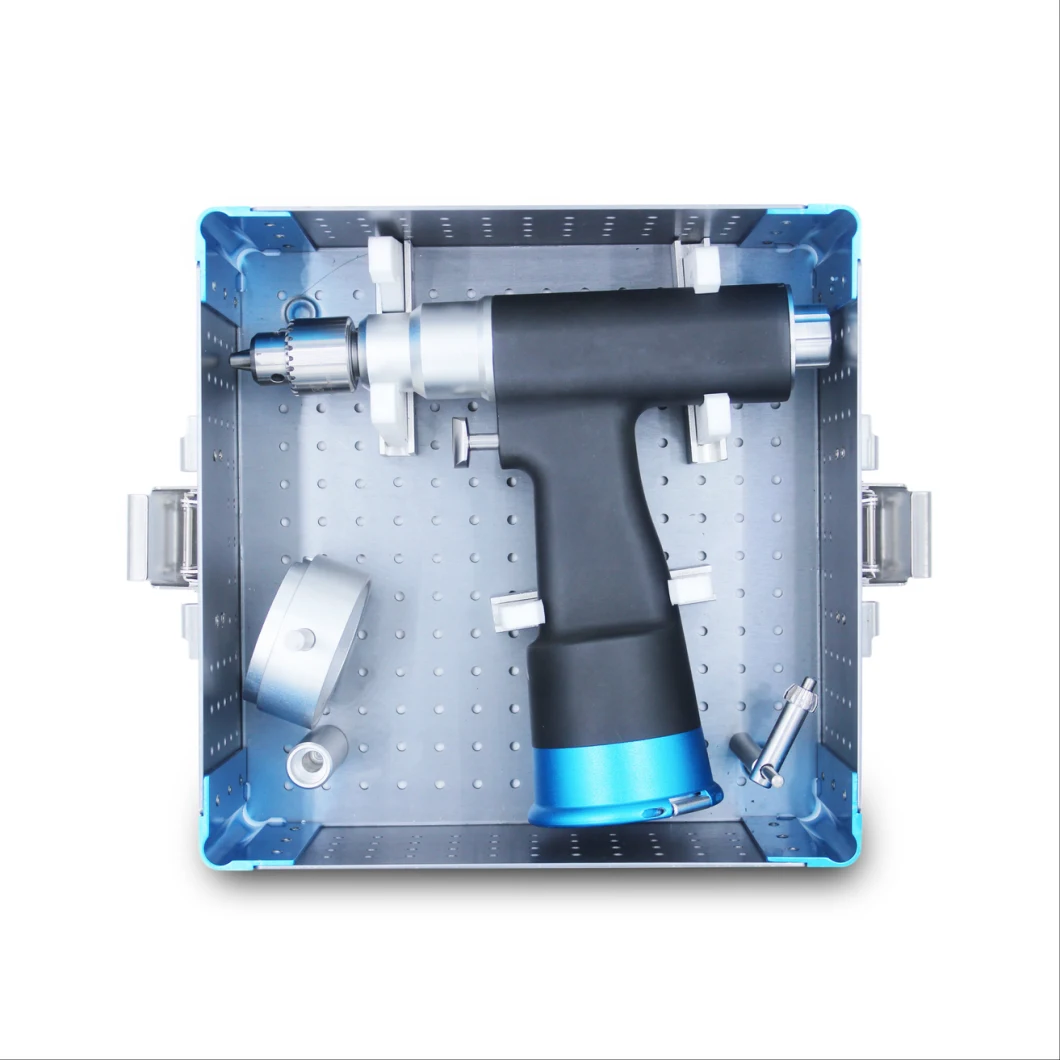 1. PRODUCT APPLICATION:
1. Suitable for all kinds of orthopedic trauma surgery.
2. Center hole diameter 0-8mm. Precise concentricity improves the accuracy of operations and makes
the operations more perfect.
3. Users will feel comfortable due to the ergonomic design.
4. Whole unit is integrated design, excellent sealing, water resistant, and autoclavable.
5. Low loss, low noise, low wear, small noise and various speed control.
6. The capacity of nickel metal hydride battery is 1800mA/h. Consistent and long-lastin
2. Specification & Standard Configuration

Aseptic Battery Transfer Kit
3. PRODUCT CHARACTERISTIC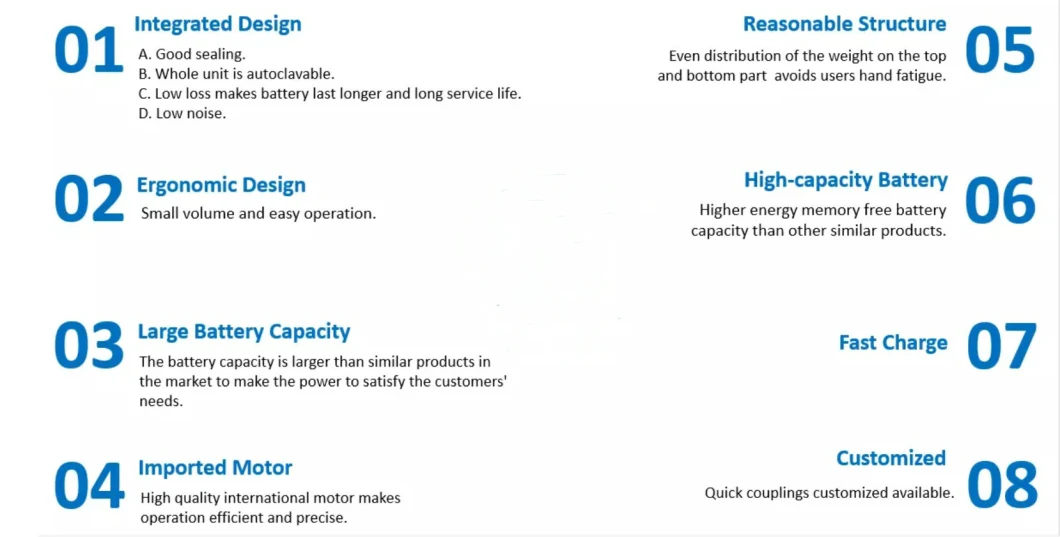 4. Warranty:
The handpiece guarantees for 1 year;
The battery and other fast consumption items guarantee for 3 months.
5. Notes:
1. Sterilize temperature135-137°C.
2. After the operation, open the cover of the battery compartment and take down the battery pack.
3. The battery of this product must not be disinfected under the conditions of high temperature and high pressure, not be kept in the machine for a long time.
4. No water in battery space after sterilization.
5. If you find the abnormal sound from the machine or the overheating of the machine in use, please stop using, and contact the manufacturer or distributor immediately, and the send the product back to the manufacturer for repair.